March 16th: Retro Lounge by Allegro
A brand new show at Coquette!
West Coast music duo Allegro have mastered a dynamic blend of pop, jazz, rock and soul favourites. Playing hits ranging from Adele to U2, delivered in a smooth, sophisticated and unique style. Featuring the dynamic vocals of Loralee Parks and the sophisticated piano stylings of Craig Zurba.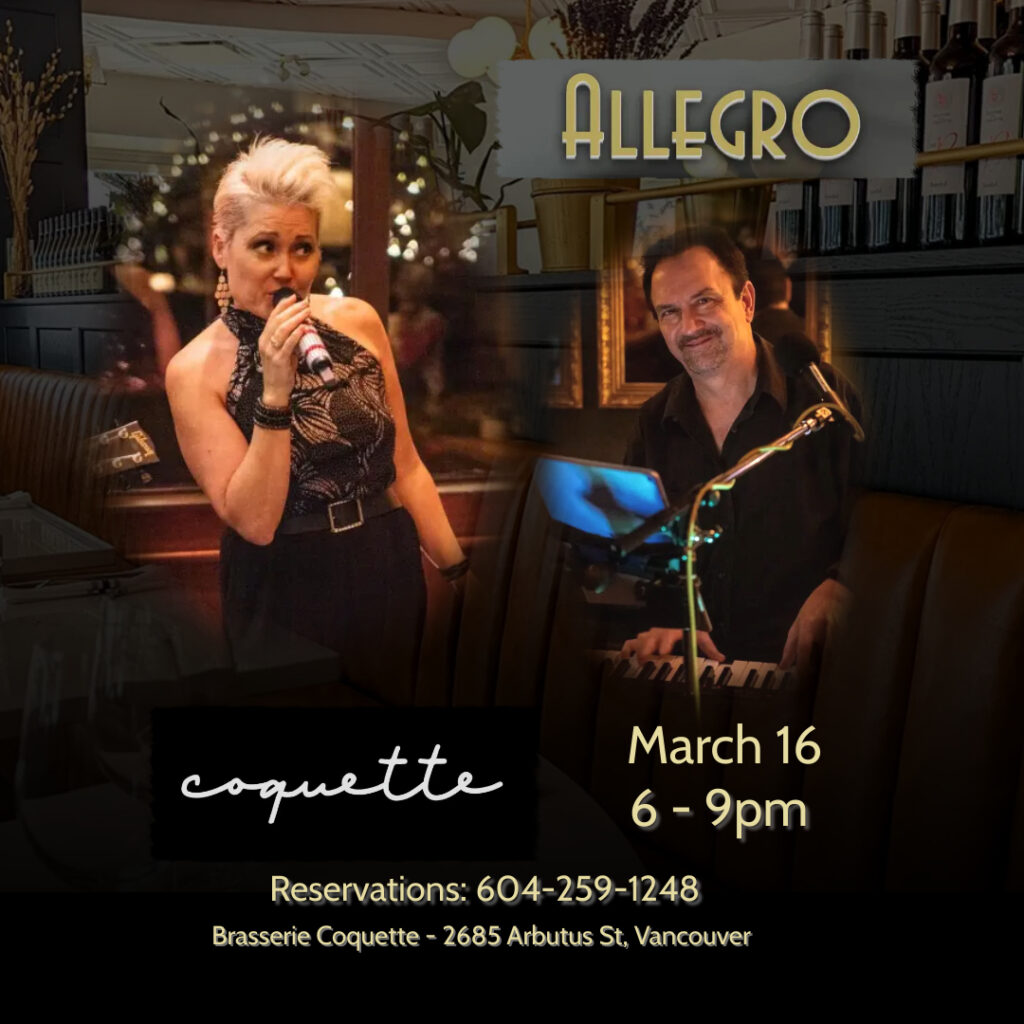 March 30th: Jazz Night by The Lesley Branton Trio
The Lesley Branton Trio brings fresh interpretations of jazz standards within an acoustic framework.
Based in Vancouver, this trio features Lesley Branton (vocals), Luis Sojo (guitar) and Steve Smith (bass).
They play a variety of jazz standards and Bossa Novas which are as diverse as their audiences.