December 31st: New Year's Eve
🎉 Celebrate New Year's Eve with Culinary Elegance at Coquette Brasserie in Vancouver! 🎊
As the year draws to a close, join us at Coquette for a decadent journey into the heart of French gastronomy. Elevate your New Year's Eve festivities with a specially curated menu, expertly crafted to captivate your taste buds and create unforgettable memories.
Raise your glass to a year well-lived and welcome the possibilities of the new one.
📞 Reserve Your Table: (604)259-1248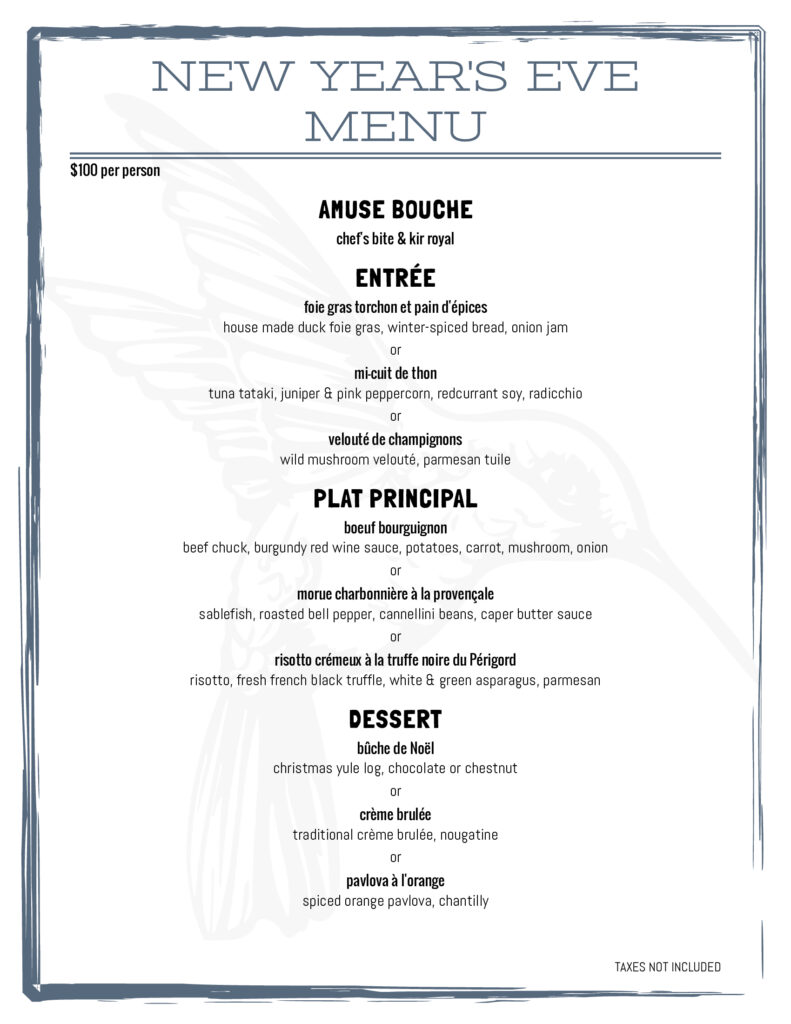 December 7th: The 5 Dog Ears
5 Dog Ears is comprised of five experienced, Vancouver-based musicians with a wide range of musical backgrounds and influences.
The band plays a mixture of Jazz Standards, Swing, R & B and Blues.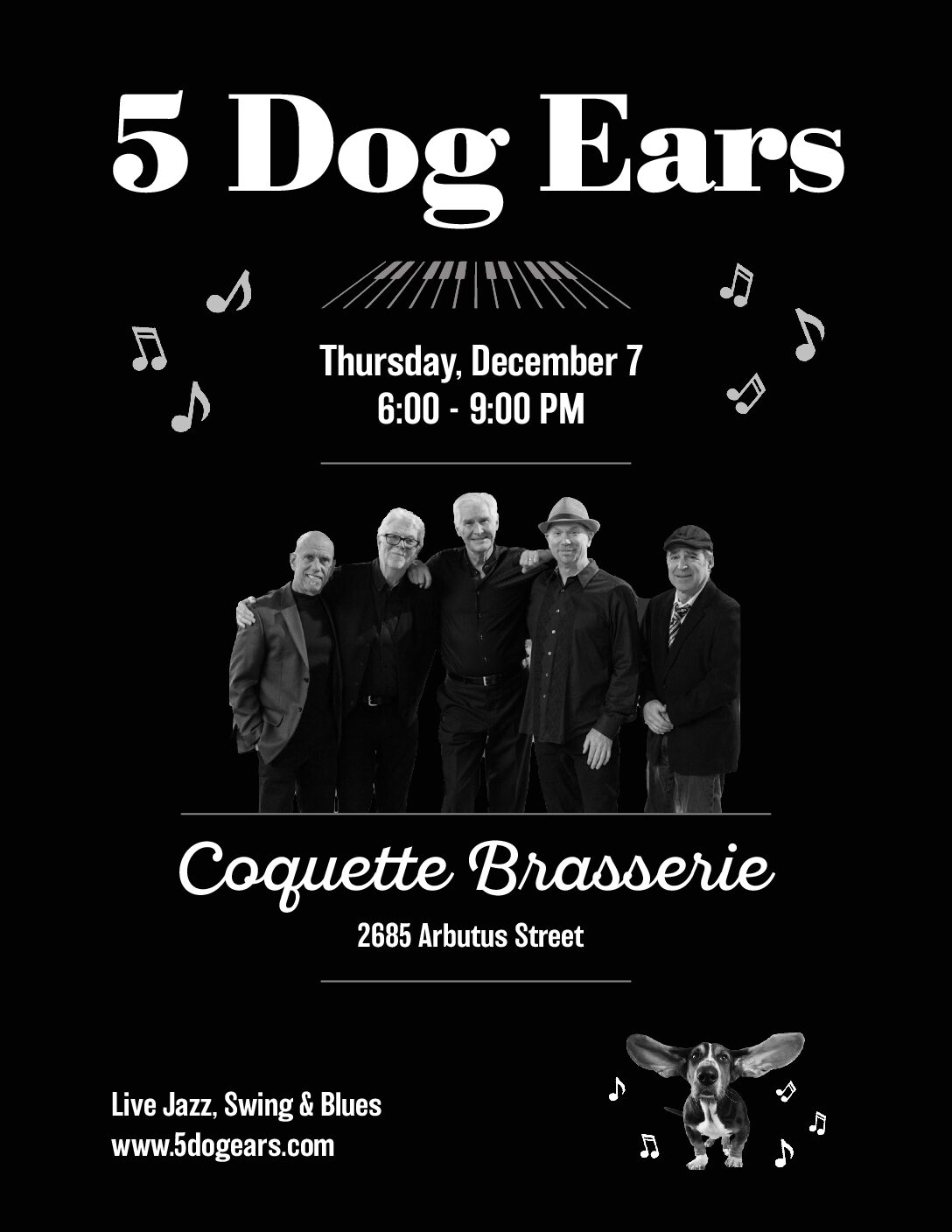 December 14th: Crooners Christmas with Mad Jazz Live
Join MAD JAZZ LIVE Brasserie Coquette for 🇨🇵 "Christmas with The Crooners"🇨🇵
Immerse yourself in the soulful melodies and velvety voices of the crooners, performed live by the incredibly talented Mad Jazz ensemble. From beloved Christmas hits to timeless classics, let the music transport you to a world of warmth and nostalgia, creating the perfect backdrop for your holiday celebrations.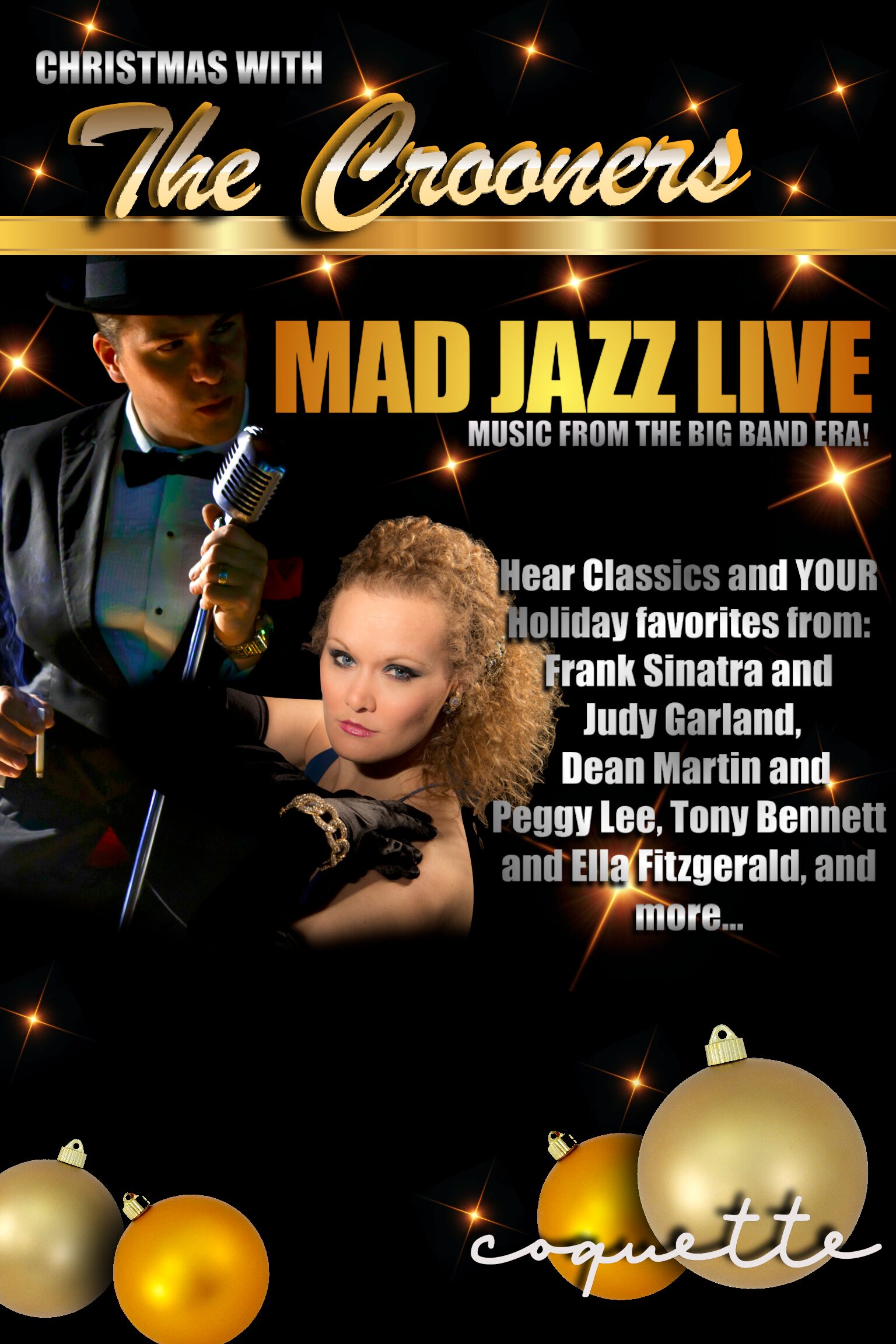 December 21st: The Lesley Branton Trio
The Lesley Branton Trio brings fresh interpretations of jazz standards within an acoustic framework. Based in Vancouver, this trio features Lesley Branton (vocals), Benjamin Sigerson (piano) and Steve Smith (bass). Benjamin Sigerson (b. 2001) is a composer and jazz pianist from Vancouver, B.C. A recipient of a Bachelor's in Music Composition from McGill University in Montréal, Sigerson has won awards for his compositions in both classical and jazz idioms, and has been featured on several albums and concerts. Composer/Bandleader Steve Smith has had the privilege and the honour of recording with some of the best musicians in New York and Vancouver. The Lesley Branton Trio plays a variety of jazz standards and Bossa Novas which are as diverse as their audiences.